Exercise: Create Line Following Of Your Own
Requirements:
1 sheets of 8x10 paper
4 Ozobot Markers
OzoCodes Reference Sheet (Page 2)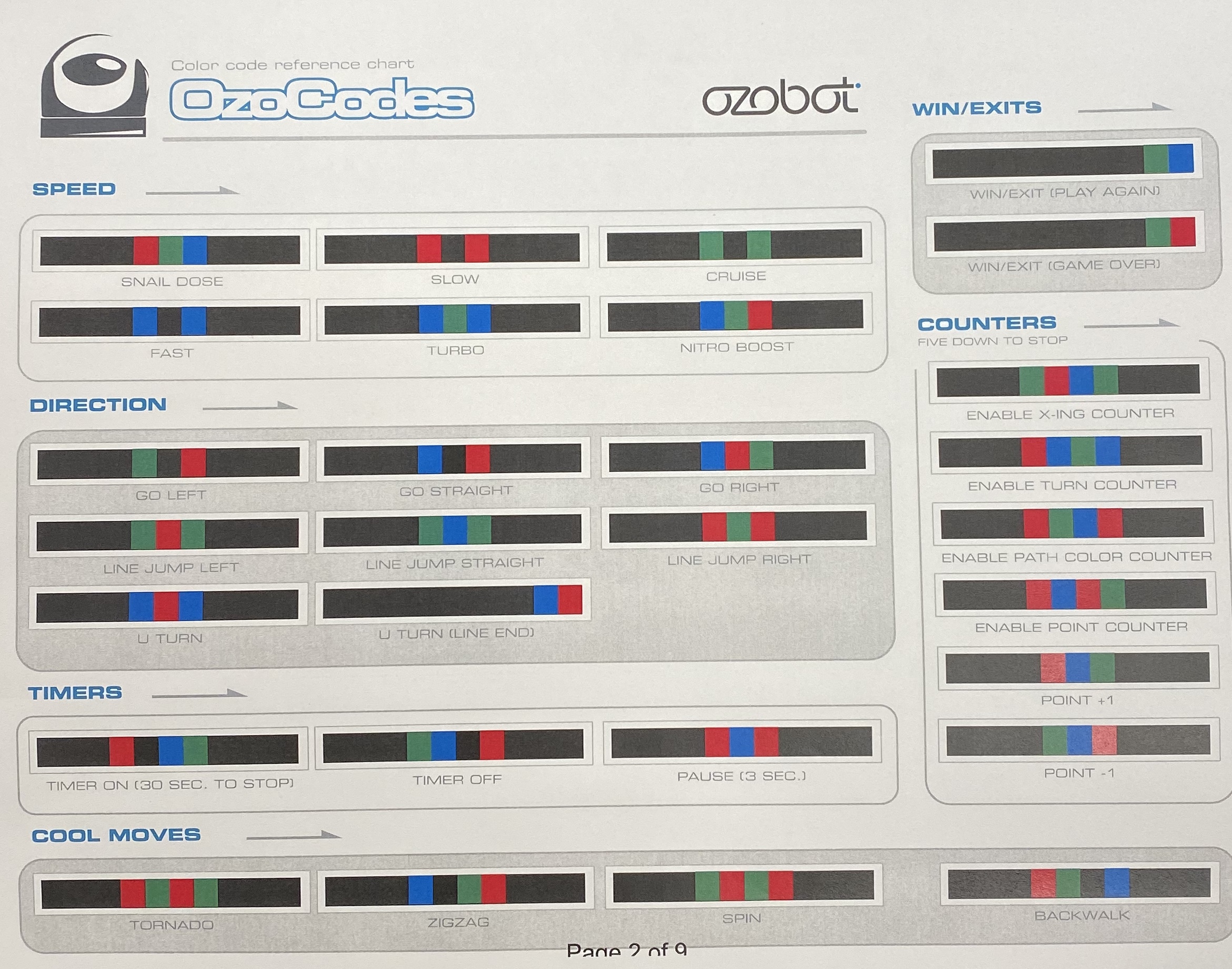 READ FIRST: Creating Custom OzoCode Designs
AlWAYS use the chisel (wider) part of marker
ALWAYS start and end an OzoCode with a BLACK line (except for end of line turn around). See example in OzoCodes handout.
When drawing codes use only ONE swipe of color in a square or circle
Make sure each color code touches each other.
Always calibrate before testing your new code creations!
Make sure turns you draw aren't too sharp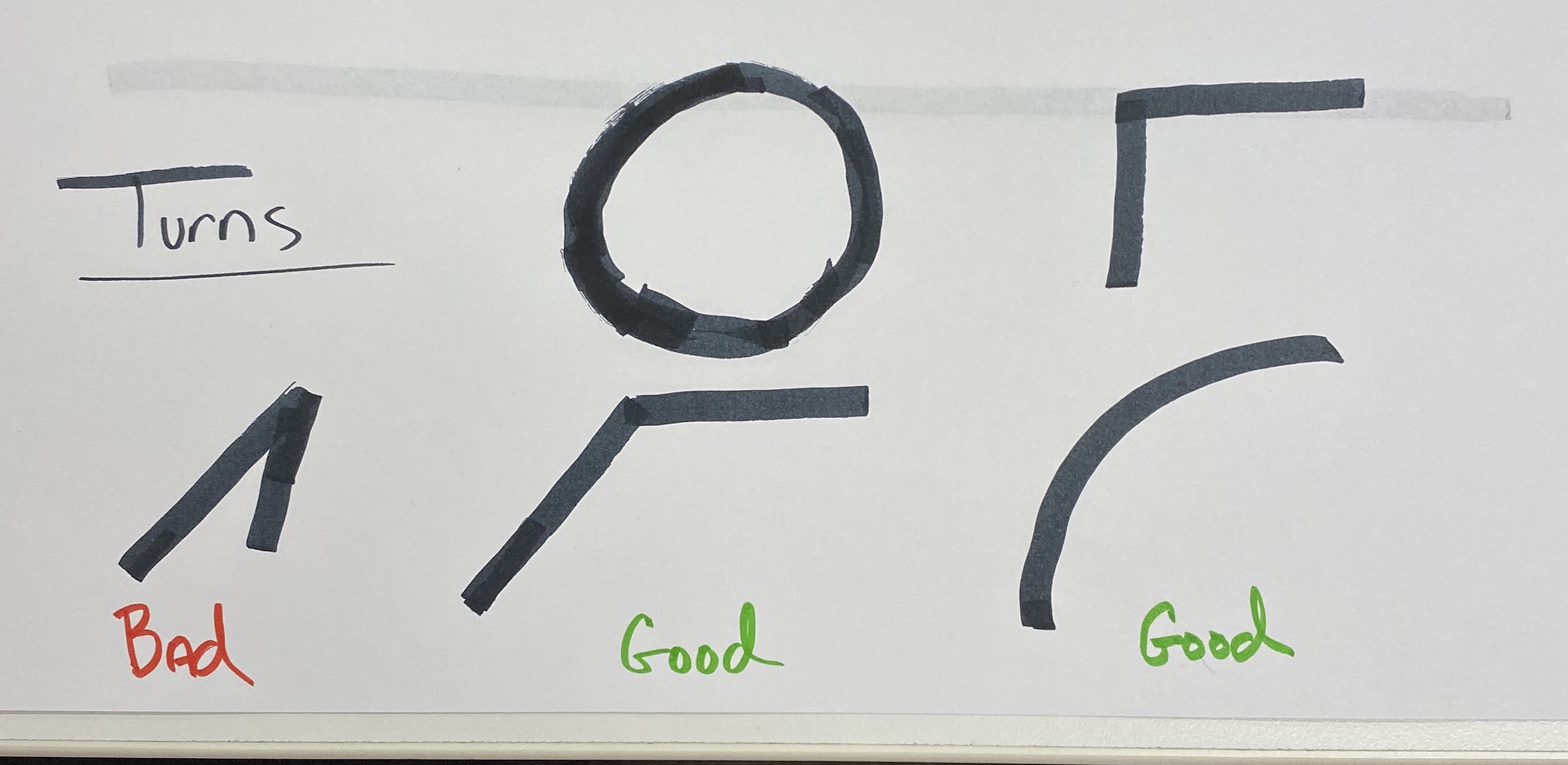 Exercise Part 1
Choose 2-3 OzoCodes Reference Handout:
SPEED
DIRECTION
COOL MOVE codes
Place OzoCodes in a Circle, Square, Rectangle or Race car style track
Calibrate
Have Fun & Test
Exercise Part 2
Test out your neighbors OzoCode design!
Complete and Continue