What is the Ozobot?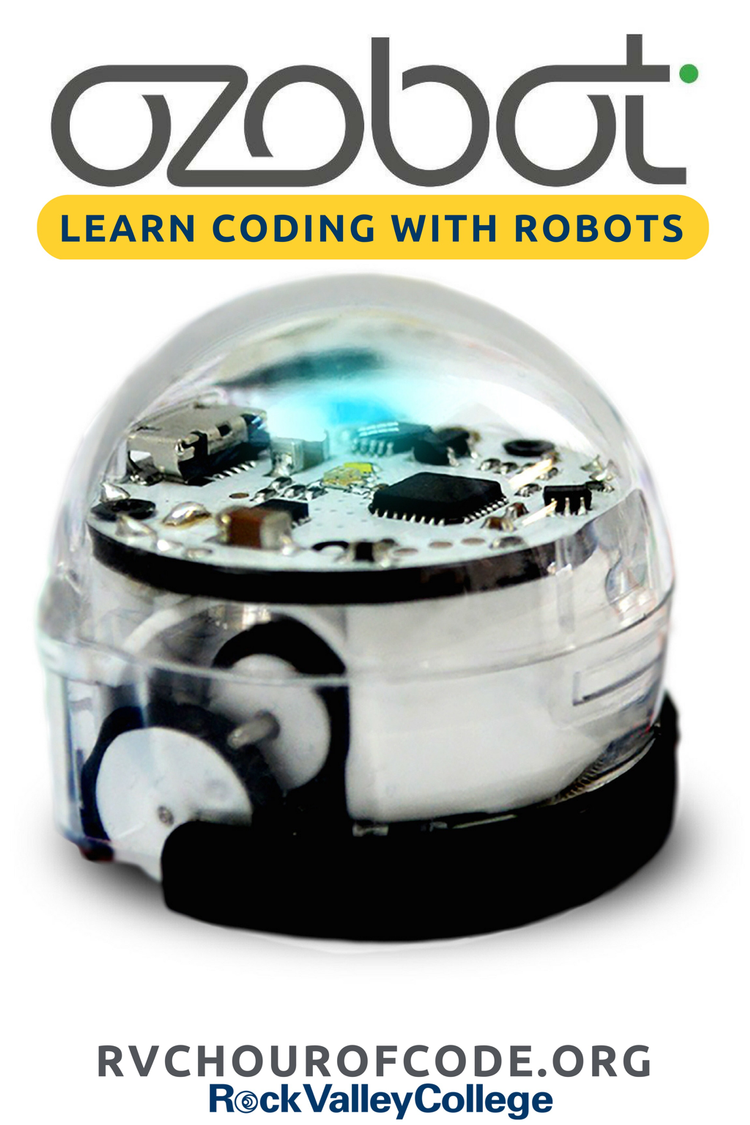 What is an Ozobot?
Ozobot is a miniature robot, the smallest of its kind, and there are a lot of things Ozobot can do. Ozobot's most elementary ability is to follow lines. You can draw a line, place Ozobot on it and it will follow the line.
What do you see and how does it work? 
You can see that Ozobot follows the lines even if they bend or cross. How does the robot do this? Turn Ozobot over and see what's underneath. On the bottom, you can see 5 openings with lights shining out of them. An optical sensor lives in each of these openings. These sensors are Ozobot's eyes. Each of the sensors sees how bright the paper underneath is. This way, Ozobot can see where the white and where the colored parts are and therefore knows where the line is.
What happens if Ozobot sees the different colors? 
Ozobot's LED light shines in the same color as the line it is driving on. If you look at its sensors again, you will notice that the middle sensor is bigger than the others. Actually, the middle one is a color sensor. It can detect red, green and blue colors. And, since every color can be mixed using these three colors, Ozobot can see all of them. The one exception is black. It's impossible for Ozobot to shine a black colored line, so Ozobot is using a nice blue instead when driving on black lines. 
Ozoblockly
OzoBlockly gives you the power to fully control your Ozobot's movement and behavior. Powered by Google's Blockly, OzoBlockly offers five modes from Novice with icon-based blocks to Master with support for many low-level functions and advanced programming concepts. It has something for everyone!
Websites
Find out more about Ozobot 
Ozoblockly http://ozoblockly.com/ 
Watch Below Video for Ozobot Overview
Complete and Continue